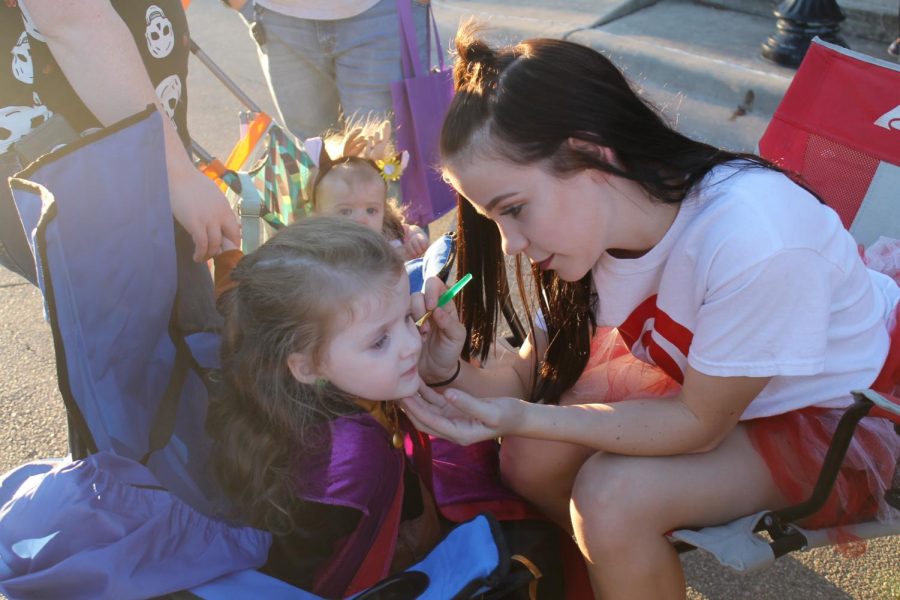 Adults, Children, Dogs Celebrate Halloween at Squared Silly
October 31, 2019
Every year Lampasas hosts a family event at the town square called Squared Silly. Many school programs dressed up to work at the square event on Oct. 26. Adults, children and even dogs were able to come to the event. 
"I love helping out our community and being able to have events like this," Flames social leader vice president Christina Dobbertin said. "I personally handed out candy, painted faces and had conversations with little kids about their favorite things on Halloween."
Everyone enjoyed dressing up and being able to have fun and have a good town experience. 
"I always really enjoy Squared Silly," junior Kaitlin Arnold said. "I have gone multiple years now and I feel like it gets better and includes more groups every year. It really is a good time for everyone in the community to pitch in for the kids and families."
Girl scouts, the high school cheer and drill team, the band students, some of the football players, FCCLA and Key Club were some of the groups able to come and work at the event. 
"I did my volunteer work with the Flames," Dobbertin said. "In all honesty, I feel like it was fun for little kids to go out in their costumes that they are proud of and they get to get candy!"