Football Team to Face Taylor Ducks Tonight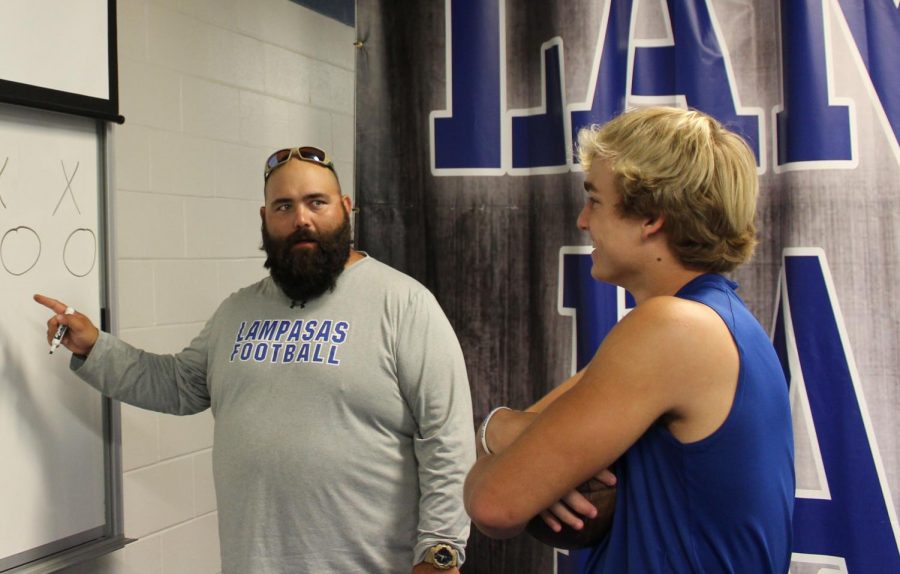 The football team goes into competition against the Taylor Ducks in Taylor tonight at 7:30 p.m. The Badgers currently have a season record of 6-1, and are 2-0 in district play. Taylor has a season record of 0-7, and have a district record of 0-2. 
Junior quarterback Ace Whitehead is confident about the game but also does not want to underestimate Taylor.
"Taylor is a real athletic team and you can't just take them lightly," Whitehead said. "We have to go out there on the field with the same mentality that we always have and be prepared because we are playing a good football team, but if we all do our job and play smart but physical, then we will win."
Whitehead has tallied up about 1,800 passing yards this season heading up to this game and plans on racking up more tonight.
"I have to give it to my linemen for protecting me so well and giving me time to throw the football," Whitehead said. "Plus, we have so many athletic and talented receivers that I can trust to come down with the ball and make big plays happen out on the field."
Whitehead's main targets include all seasoned receivers with varsity experience.
"Our whole team has explosive players in each part of the game," Whitehead said. "We have a great pass game, a great run game with two explosive running backs who can make big plays happen at any point in the game, our defense is strong and great at shutting down other offenses, and our special teams are on point every game."
Senior linemen Austin Kielpinski says that the Badgers' success comes from all of the hard work they put into each week.
"We push ourselves really hard each weekday heading up to the game and I think that plays a major key factor in our play on the field," Kielpinski said. "When you work harder than the person that you are facing off against you know you can beat them and your confidence boosts, and then you make it a long night for your opponent because you prepared more than they did. That is what the Badgers do, and that is why we are such a successful team."