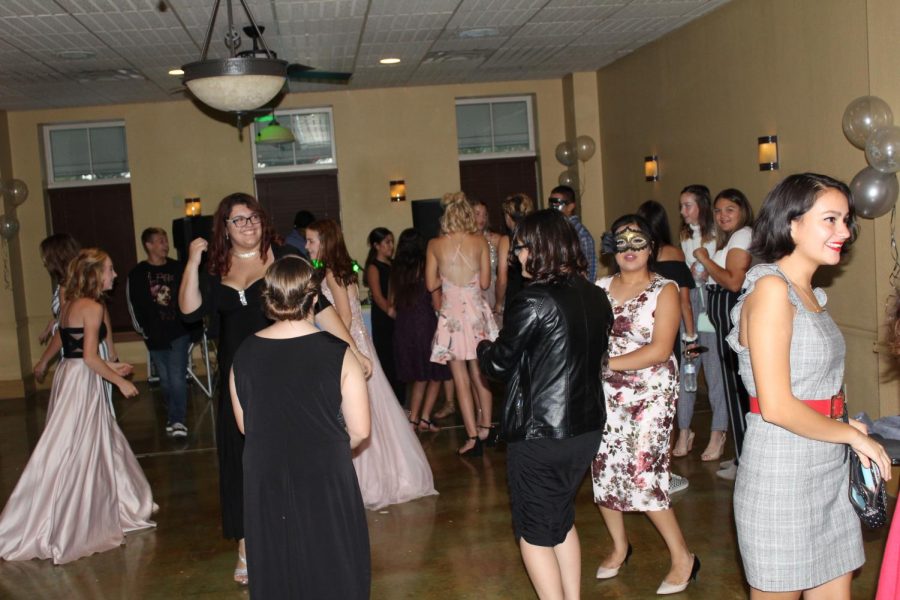 Making Memories at Masquerade
September 27, 2019
Lampasas had their first homecoming dance on Sept. 14 at bar 17. The dance began at 7:00 p.m. and ended at 9:00 p.m. 
"The dance was very fun and joyful," senior Katie Doughty said. "I was expecting a lot more people, and a lot more seniors."
Flashing lights, loud music, and an overall celebration as the Badger Nation celebrated their 48-28 homecoming victory over La Vernia. Students were allowed entry for a $10 school-bought ticket or $15 dollar ticket at the door. There was dancing, snacks and a photo booth for people to take pictures with their friends.  
"It was fun and memorable," junior Jenesis Sanchez said. "I got to make friends and be better friends with people. I'm definitely glad I went."
To some, a dance means a large party with friends, or just a big night out. To others, a dance is a formal occasion meant to spend slowly dancing with a partner as the mellow music plays.
"I liked having the comfort of people there but at the same time having personal time," sophomore Alex Nieves said. "It's always been important to me to dance and to be living it up."
The dance was a time to decompress and spend time with friends and to all share happy moments together.
"It was fast and made time fly," Nieves said. "I always assume it has to be a fancy party when it's not."