Volleyball To Play Early Here Tonight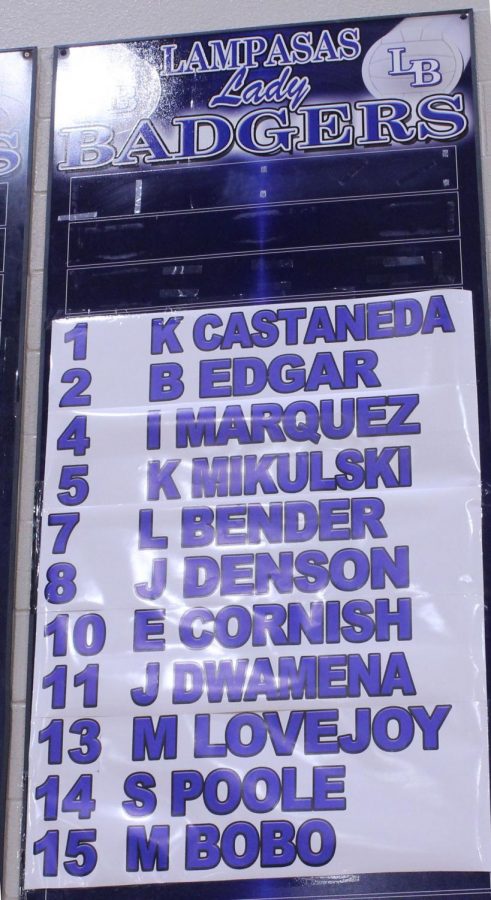 The 2019 volleyball team is still collecting wins this season. The girls defeated Rapport on Friday, and they will play Early here tonight. 
Junior Brook Edgar said that she is excited and ready to play Early and hopes to earn a win.
¨We all just have to do our individual jobs and play with heart,̈  Edgar said. ̈If we just step it up, then I know we can end up with a win because when we work together we are hard to stop.¨
Edgar is a returning varsity player, so her experience gives her an opportunity to know what to expect on the court.
¨I think my experience helps a lot when I am out there because I am less nervous and more confident in my team and myself,̈  Edgar said. ¨I just try to be a good leader for my team and do the right things because I know the younger girls are looking up to me like I looked up to others when I was younger and now to be in this situation. I just want to do my absolute best.¨
Senior Emma Cornish said she likes how the team has come together.
¨We all work really hard everyday during practice to keep getting better,̈ Cornish said. ¨We just have to continue to stick together so that when we are out there competing against someone else we will be ready.¨
According to Maxpreps, the volleyball team is currently ranked fifth in the district.
¨We want to keep pushing each other so that wins can keep racking up and we can keep doing good things,̈ Cornish said. ¨I really like this team that we have and I think that everyone has committed to trying to be great this year.¨
Cornish said that she wants to remember her last year of high school volleyball for many years to come.
¨I just want us to compete but also have fun out there,̈ Cornish said. ¨I really love this group of girls that we have and it is so great to be out there playing with them. I want to be able to look back and remember how wonderful this final season was, and I am sure I will look back and be proud.¨