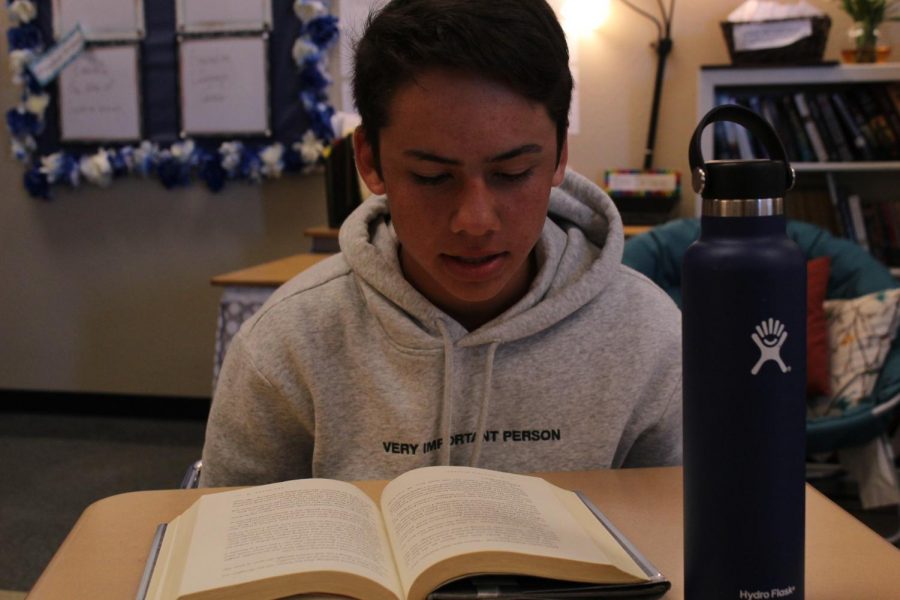 Nikki Alderson, Reporter
Hydro-flask Sksk Sksk
Many Students Using Popular Water Bottle
September 6, 2019
Sksk sksk  (AKA the famous hydro-flask being opened) is a sound commonly known as a  meme. The hydro-flask is the next big theme for the meme. Many believe it is the best bottle for high schoolers — if they can keep it washed. Some say Hydro-flask is one of the top contestants for the best non-plastic, BPA free, reusable drinking container. It is safe and reusable, yet non-dishwasher accessible. 
"I don't keep it clean," freshman Samuel Zmolik said.  "It is broken."
The Hydro-flask is it is BPA free, meaning it doesn't contain compound Bisphenol  A in its construction. Some items that include BPA are water bottles, baby bottles and plastic plates. Hydro-flask is different from other stainless steel/ BPA bottles. They have a signature creation move in which they vacuum seal the steel with powder coating. This alone makes the bottle stand out from other types of similar bottles. With this insulation, the cold drinks can last up to 24 hours and the hot drinks up to 12. 
"It's not a Hydro-flask, but I'll say it is," junior Taylor Dill said about a water bottle she had. 
Yeti is one of the closer competitors that most people know about. Because of the similarities between them, they are almost the same cup but they have individual styles. Yeti actually does not give an option for the wide mouth lid. Hydro-flask has an option of whether you want to use standard or wide depending on the size that fits works better for the customers. Another difference is they each use a different finishing coating. Yeti uses a dura-coat layer while Hydro-flask uses a powder coating. 
"My Hydro-flask has both mouth pieces for when other people what to use it," senior Brayden Martin said.