LHS Building Turns 10-Years-Old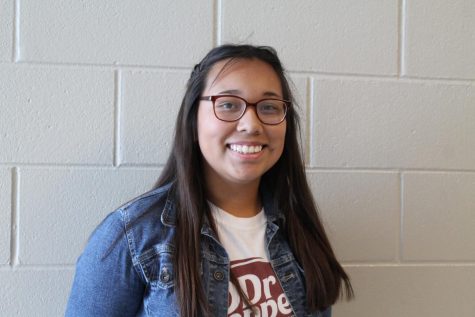 More stories from Isabel Rafael
 This school year marks 10 years since the current Lampasas High School building opened its doors to its first students.
Principal Joey McQueen has been a Badger since 2007. He was the head football coach at the old LHS building, now the current middle school. 
Now principal, McQueen said he enjoys seeing the growth of the school along the years and cannot wait to keep seeing the students enjoy their time here. 
"
I really think it's cool that the school is turning 10 years old, especially since the building looks brand new.""
— junior Denise Pacheco
"Along the years I don't think the building has changed," McQueen said. "The thing that has changed, however, is the programs we now offer. When the school first opened, the only program offered to the students was Ag, but along the years we have added courses and I'm glad that students have more options for their futures."
Some students think of the building as where they go to school, but for others it's where they come to express their creativity. Junior Denise Pacheco said band and colorguard is something she enjoys doing as part of showing school spirit.
"I really think it's cool that the school is turning 10 years old, especially since the building looks brand new," Pacheco said. "I was honestly shocked that it's the 10 year anniversary, and feel as many people wouldn't know, but I'm glad that the students have and will continue to represent the Badgers at LHS."