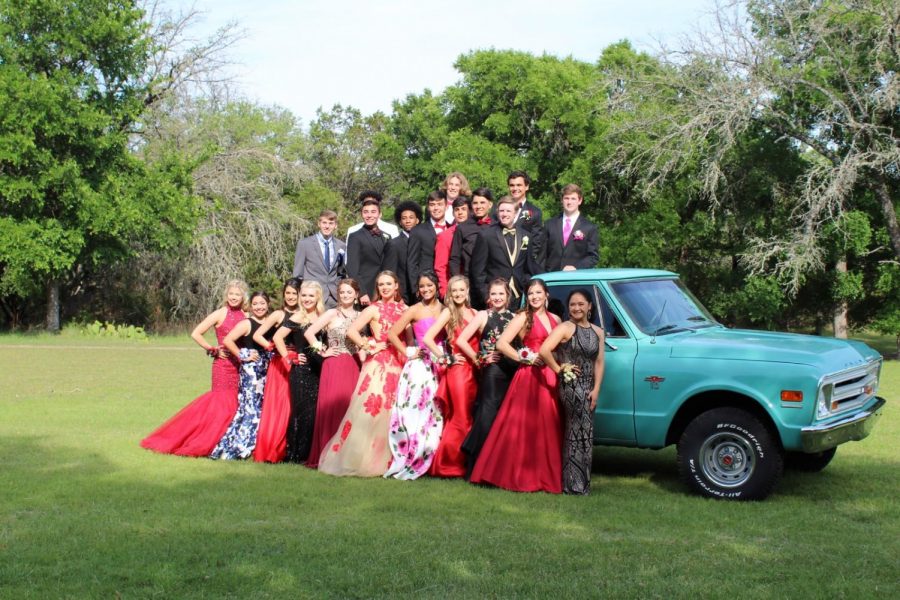 Prepping for Prom
Prom season has come upon LHS quicker than usual this year. Prom will be held on April 6. The upperclassmen have their time to shine every year during this event. From the glitz and glamour of the girls to the clean sharp looks from the boys, prom is a memorable time for all.
"When I don't go to the nail salon, my mom does my nails," junior Cami Ford said. "She usually does them as I'm doing my makeup. Prom dress shopping is the best part about getting ready for prom. There are so many different options, sometimes it can be overwhelming."
For junior Tonia Garnett, this isn't her first rodeo. She's attended prom since she was a freshman. She has a few traditions she sticks with every year.
"Picking the perfect dress is always hard for me," Garnett said. "I always go with a different color each year. On prom day, though, I tend to get very excited. My nerves get the best of me, and I get ready way too early. I usually end up sitting in my dress and makeup hours before pictures and promenade even start!"
Shopping for prom dresses can be difficult for people, so it is better to have an idea of a dress style and color before actually shopping.
"When I was picking out my dress, I only knew the style I wanted," Bender said. "Knowing that much helped a lot. I wasn't going in blind. When getting ready for prom, I'm going to get ready with my best friend Bayli. I personally like doing my makeup myself because I don't like the way other people do my makeup. I'm really looking forward to prom."
The girls and boys differ when getting ready. Boys usually get the easier end when it comes to getting ready.
"Well, first, I go to Rutlands a few weeks before and get fitted for my tux," junior Ethan Rascoe said "Then the day of I make sure I have everything I need. I comb my hair, brush my teeth, and put cologne on. That's about it."
Senior Jon Davis said prom is a busy time, but he always manages to have a great time with his friends.
"All the guys in our group get together and come to my house," Davis said. "We all get ready, joke around, and just have a good time before promenade. Pictures are a long process, and last year there were a lot of us so it was difficult to have everyone together on time."