Say Yes to the Dress!
Students Search For Perfect Prom Attire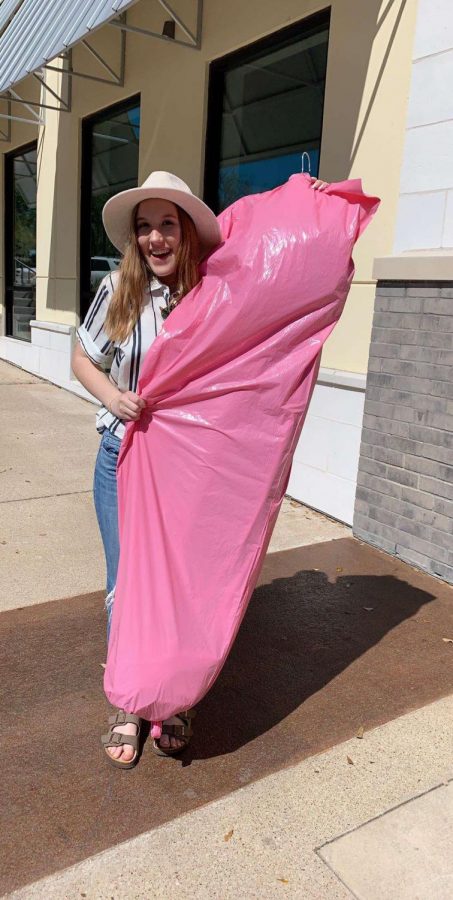 Celie Price, Advertisement Manager
March 21, 2019
Prom is approaching faster than ever, which means students are rushing to find their perfect dress or suit. The first step is to pick a store you want to shop, and even then, you never know what you're going to find or how it will look on you.
¨My mom and I went to Z Couture in Austin to shop for my dress,¨ senior Sara Ferguson said. ¨A lot of people I know go there, especially because they have Sherri Hill. They have a lot really pretty dresses, so it was hard to pick one but I narrowed it down to one I really love.¨
Senior Carly Hall found her dress at the Dress Shop at Lakeline Mall in Austin.
¨The store I went to in Lakeline had a lot of Quinceanera and wedding dresses, so it was a little bit hard,¨ Hall said. ¨I still managed to find one, although they had to order it, so I´m waiting for it to arrive and get it altered.¨
Even though there are a number of stores nearby, many girls opt for convenience by ordering their dresses online. Promgirl, Simply Dresses, and RaeLynn's Boutique just to name a few.
¨I found about 3 dresses from Promgirl, so I still need to pick which one I want,¨ senior Kayla Appleton said. ¨I ordered my dress from there last year, so I´m not worried. I really like Promgirl because they offer free alterations if your dress doesn't work for your body.¨