Sweet Kicks
Lady Badger Soccer Begins Season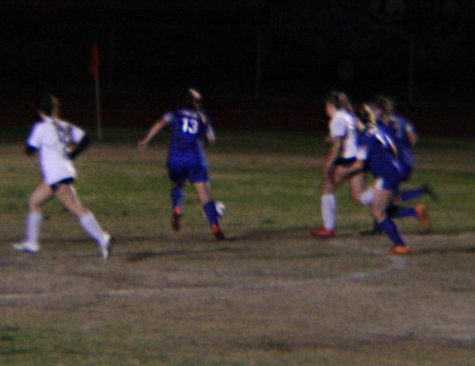 The varsity soccer Lady Badgers kicked off their season with a game against the Leander Glenn Grizzlies on Jan. 4, losing 5-0. The Lady Badgers also played in the Killeen Scrimmage Tourney on Dec. 28 during the winter break. The JV and varsity girls will both  play in the Fredericksburg Tournament on Jan. 10,11 and 12.
"Of course there are things like ball skills and running [to improve], but there are also intangibles like effort and hustle," Assistant Coach Nathaniel Brayton said. "I think one of the biggest obstacles always for us is having mental toughness. T
he ability to not get rattled when we get down in a game will be a large obstacle for us.¨
The varsity Lady Badgers went into the game against the Grizzlies with players missing,a number of which were playing with basketball at the time. Due to the shortage of players, JV players were called up to help fill in, including freshmen.
"I just wanted to try and keep a positive attitude throughout each play and keep my head up," freshmen Toni Poole said. "The results were a bummer, because I knew we could've had that game in the bag, but we just backed off the ball the second we got it. I believe if we had more practice on the field, we could've easily gotten goals."
Returning seniors also took to the field to begin the final season of their high school career.
"My mindset was that we were going to play our best as a team and try our hardest in our new formation," senior Taylor Malone said. "I think this game could have gone completely different, especially if we had practiced our new formation more. We could learn from this game that in order to maintain possession, we need to talk and pick our heads up."