School of Fish
Freshmen adjust to high school life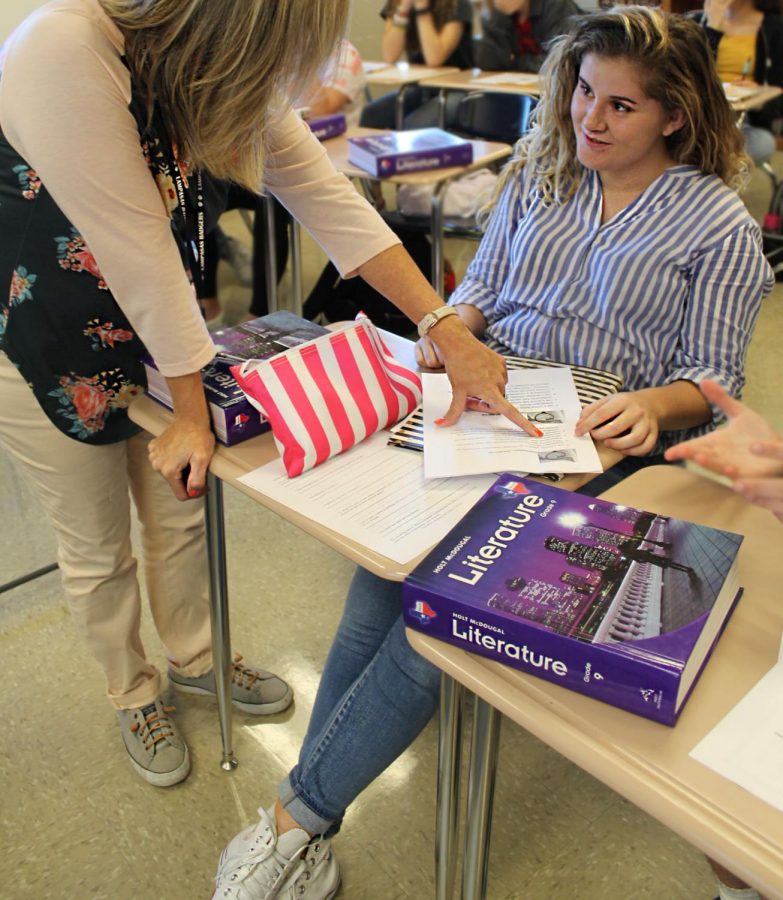 Celie Price, Advertisement Manager
August 30, 2018
No matter what age you are, most everyone can remember their freshman year of high school. Whether it was full of great memories or mostly regrettable ones, we all know the feeling of dread mixed with excitement as you look onto the next four years or your life. It´s normal to be anxious for such a big change, and although some older students may look down upon the new class, we all went through the same experience or at least felt similar emotions at some point.
¨It´s pretty intimidating, especially on the first day,¨ freshman Amanda Rhinehart said. ¨I just try to be nice to everyone, especially the seniors, because they´ve been here longer so they know more about what it´s like here.¨
Having an older sibling or relative to give you advice can be helpful, but also brutally honest.
¨My brother Levi said that high school is the worst time of your life,¨ freshman Tate Rainwater said. ¨But he also told me to have fun and not stress so much.¨
Whenever there´s a new class of ninth graders, it also means more athletes for different sports.
¨I started running cross country," Rainwater said. ¨I also want to try out for basketball, track, and golf.¨
Whether it´s making a team or making new friends, everyone has something they hope to achieve during high school, and fears to overcome.
"I want to get involved and try different things," Rhinehart said. "I plan to sign up for Art or Theater and other electives eventually."