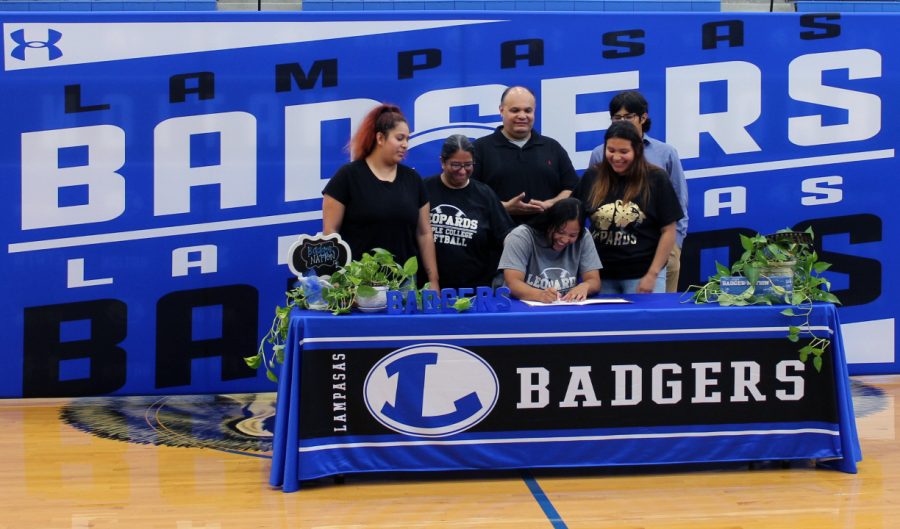 Lydia Breuer
Seniors Keona Cartwright and Mia Maldonado officially signed to play sports at the college level April 14. Cartwright will attend Dallas College- Richland for soccer and Maldonado will attend Temple College for softball.
"​I am so excited for Keona and all of her accomplishments this year," soccer coach Emma Sharp said. "Signing to play at the college level is just the cherry on top. She is a great kid who deserves everything she's earned this year."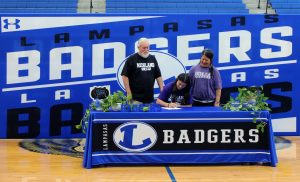 Sharp wishes the best for Cartwright.
"​I hope she excels quickly at her new college and gains that starting position fast," Sharp said. "I also hope she makes so many new friends in college that will push and encourage her like she has done for our team the last four years."
Cartwright does not plan to attend college at first, but is looking forward to the opportunity.
"I'm so excited about signing but I am still in shock," Cartwright said. "I always thought it would be cool to sign, but I never thought it would happen because for the longest time I didn't even want to go to college. I'm just super grateful I have this opportunity to keep playing."
Softball coach Jessica Harborth looks forward to seeing what the future holds for Maldonado.
"I hope that Mia continues to grow in her leadership skills and softball continues to teach her life-long lessons as she takes this journey as a college student-athlete," Harborth said.
Maldonado wants to become a softball coach when she graduates.
"I wanted to sign so I could have the opportunity to keep playing softball and further my education," Maldonado said.