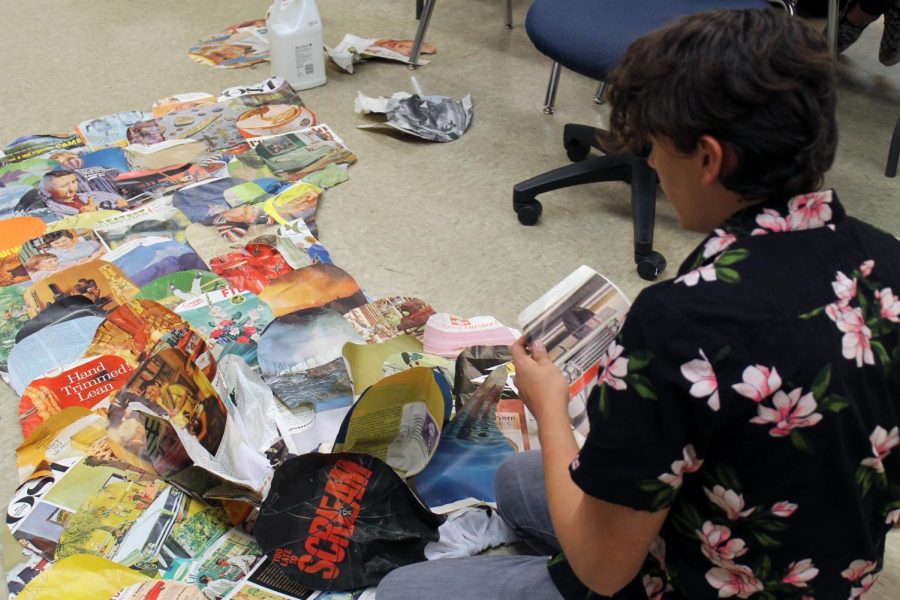 Bryce Elders
The theatre company advanced to the UIL One Act Play Area competition March 31 after placing 1st at the Bi-District competition and the District competition. They will leave for Graham today and compete tomorrow. 
UIL did not hold an Area competition in 2021 due to the COVID-19 pandemic. However this year they returned to the old structure. 
"We're all happy to prove ourselves as many times as possible," sophomore Cara Mitchell said. "This group always needs more chances to shine than they get so I have full confidence in them."
At the Bi-District competition, the troupe had their hour rehearsal to familiarize themselves with the stage at Stephenville High School for their performance. This involves mostly laying down spike tape to let the actors know where to place the set, and is also used to test the acoustics in the auditorium as well as the lighting setup for the tech crew. Once the hour was up, the group was ushered to their assigned room to wait and prepare for the show.
"The room before the show is always electric," junior Ella Hairston said. "Everyone's singing and dancing and warming up, or even adding to their characters right before the show. It's a really intimate time for us."
The play runs just under 40 minutes and afterward the actors are changed and ready to receive their critiques and awards. Honorable mentions for All Star cast went to senior Kalir Clements as Black Stache, and senior Bryce Elders as Ms. Bumbrake. All Star cast awards went to junior Luke Coonrod as Peter and Best Actress was given once again to junior Callie Bekker as Molly.
"She truly deserves it," junior Ben Stone said. "Callie has a quality about her character that you'd have to be blind to ignore, even then her voice carries it too. She is phenomenal."
The troupe went to Chili's as a reward for their efforts, and returned home to unpack and prepare for Area.
"You can feel our synergy as a team getting stronger," senior Connor Keele said. "We're pumped and we're ready."