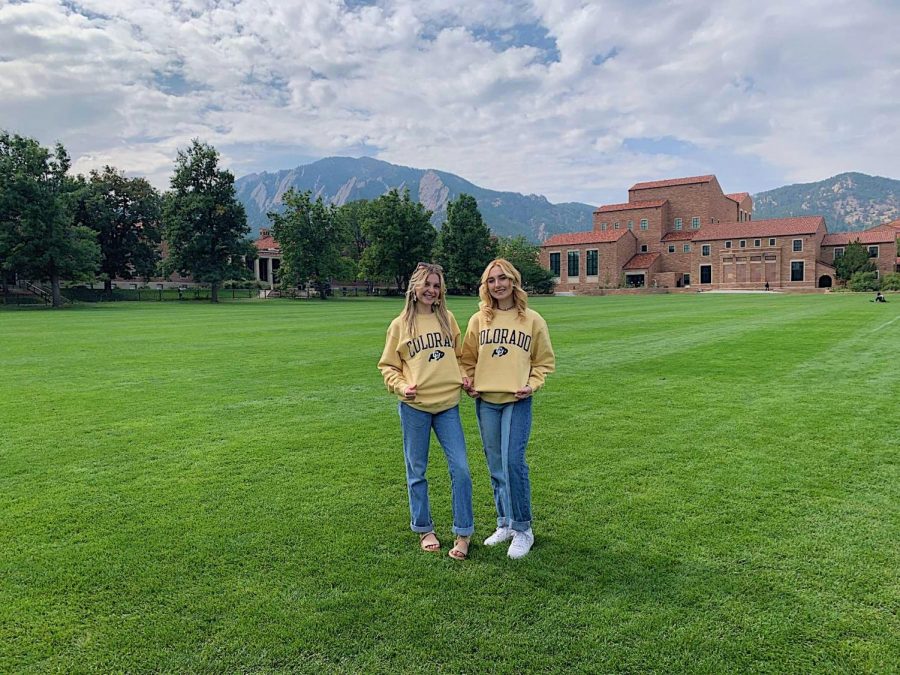 Courtesy of Amber Moreland
Have you ever gone on a college tour and felt like you finally had an idea of what your future will look like?
Fortunately, I was able to experience this. Oct. 1, I had the opportunity to visit Colorado University at Boulder to view their campus with my best friend senior Kayla McManus. The entire campus was focused on mental health and physical health just as much as academics, in hope to provide the best experience for students. 
When the tour guides introduced themselves, they told us their majors and their future plans. It was amazing to see where I could be in only a short few months. In addition to that, all the students were also extremely sincere and welcoming. 
Personally, I don't always feel like I fit in with everyone's habits and behaviorisms in our area. I enjoy activities people in our area don't usually do in their free time. On campus, they offer all kinds of yoga and health classes, along with menus that cater to everyone's food and health needs. The school does very well in giving everyone a place to be themselves and feel important. 
If you feel like going on a college tour is pointless, I would encourage you to look more into it. I already knew CU was a place I was considering, but seeing it in person set my plans in stone. Not only is it relieving that I have plans for my future, but Lampasas also allows two college days a year. This means the classes I missed to have this phenomenal experience weren't counted against me. 
Not everyone needs to go tour colleges and it's definitely not required, but I recommend it 100%!