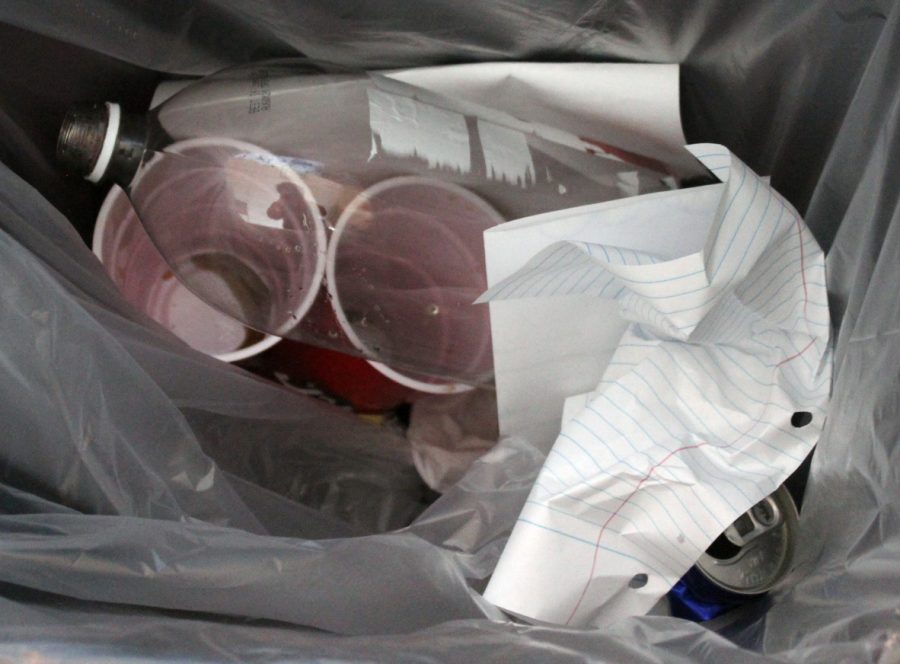 Aydin Kantner, Reporter
The Texas School Board Recycling Guide , and programs like it, is an initiative started by several local school districts in an effort to keep Texas clean and conscious about where trash goes. Despite this, recycling is not a major part of the high school. Although recycling used to be encouraged when there was a recycling plant in Lampasas, procedures have changed.
The high school should participate in more recycling and environmentally conscious procedures. 
In 2018, the Texas Campaign for the Environment found that the shorelines were filled with plastic and lines of debris for miles down the coast. State pollution rankings show Texas in 40th place and with increasing air/water pollution rates. Although these statistics seem bleak, people can take small steps to tackle the overall problem. Recycling in schools and local businesses would make dramatic differences. Research shows that using recycled cans as opposed to manufacturing new aluminum cans cuts air pollution and water pollution by nearly 95%. The high school can begin to implement recycling procedures such as merely separating waste bins, continuing to use reusable lunch trays, keeping scrap paper in classrooms rather than printer paper, etc. A study conducted by the Resource Recovery and Waste Management Division found that up to 80% of waste from a school is recyclable. Without proper recycling procedures, the high school is wasting opportunities to protect the environment. Additionally, recycling is cheaper than standard trash disposal. 
A school recycling initiative can dramatically reduce waste output and help normalize environmentally friendly tasks for the future generation.