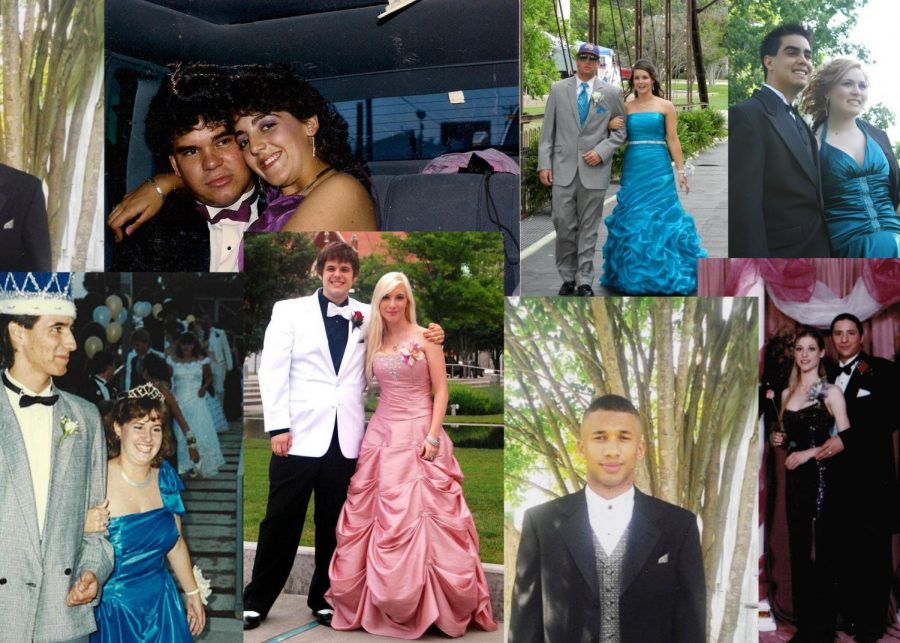 The 2021 Promenade is only a day away, and stude3nts prepare for a night of glamour and hanging out with friends. Promenade is schedules to be at the W.M. Brook Park, but in case of inclement weather, it could be in the competition gym.
"Prom was always a big event when I was in high school," English teacher Nathaniel Brayton said. "My first prom was a little unique because of the location (a venue right across from the Salt Lick), but it made it easy and delicious for dinner. I went with a big group of friends, and we danced all night. If I remember correctly, prom night went great. I went with a friend who I probably had a crush on. We took awkward prom photos with our emo haircuts. Then we danced and afterwards we hung out with friends at one of their houses."
As there is no prom dance this year, there will still be a promenade in which students will walk across the bridge at the park, organized by Brayton. Brayton has been involved in LHS's prom for six years, and says that, in contrast to his own experience, few students ever actually stay for the dance, instead opting to leave for Austin to eat and have fun.
"This year's prom is a lot different than when I had mine," Brayton said. "The biggest difference is there is no dance, but every student I talked to seemed okay with it mainly because they have plans to go out. The most common date this year seems to be Top Golf."
Some administrators recall their prom experiences as Lampasas alumni, sharing the promenade tradition with today's students but also spending their night differently from the students.
"My junior year, I obviously cared more about the dress than the prom itself," Secondary librarian Shelly Myers said. "My senior year, I went with my best friends, we rented a limo, and had so much fun.  One of our best friends was Matt Bjerkelius, a study-abroad student from Sweden, and he thought the promenade was so cool.  We stayed at our prom until about 11, and danced like crazy.  Our class song was "Louie, Louie" by the Kingstons until our principal vetoed it and made us choose another one.  So prom night, we begged the DJ to play "Louie, Louie" over and over again, and we danced like idiots every time he played it.  We had rented a limo, and our driver took us to Austin to eat breakfast.  I just remember dancing and laughing.  Because I was with those few people that were the most precious to me, it was so much fun.  It was also bittersweet, even then, because we knew Matt was flying home the next week, and that we would soon all go their separate ways."
In addition, fashion at the time was different from what students wear today, from the style of dresses, shoes, tuxedos and hair styles.
"Of course dress styles always change," Myers said. "In the 80's, many of the young men wore heavily-starched Wranglers with polished boots and their tuxedo shirts, jackets, and ties.  And some of them wore the tuxedos made infamous in Footloose–you know, the ones with all the ruffles in baby-blue or maroon. I remember my dress was a full-length, cream-colored dress, and the bottom hem was stained with mud. It was a Jessica McClintock–all the rage back then, with layers, and lace–very, very 80's."
Later than the 80's are even more contrasting traditions and activities to those that students today participate in.
"My high school prom was way back in 1958…so,yes, a great deal has changed since that time," Attendance officer Dick Parker said. "My prom was a very formal affair. Guys wore a coat and tie and girls wore long formal dresses and it was held at a local VFW Hall. It started [at] about 8:00 p.m. and lasted until midnight, and once you came into the prom, you stayed until it was all over at midnight. We had a DJ and I remember that I had a really good time. Proms have changed in that we did not go out to eat either before or after the prom and we stayed for the entire time the prom was scheduled for. Proms now seem to be very different from that in 1958. It seems that the entire student body planned and attended the prom and stayed for the entire time. Also, there was no limo service back then, so if you had a car, you made sure that the care was washed and polished so you could pick your date up in style."