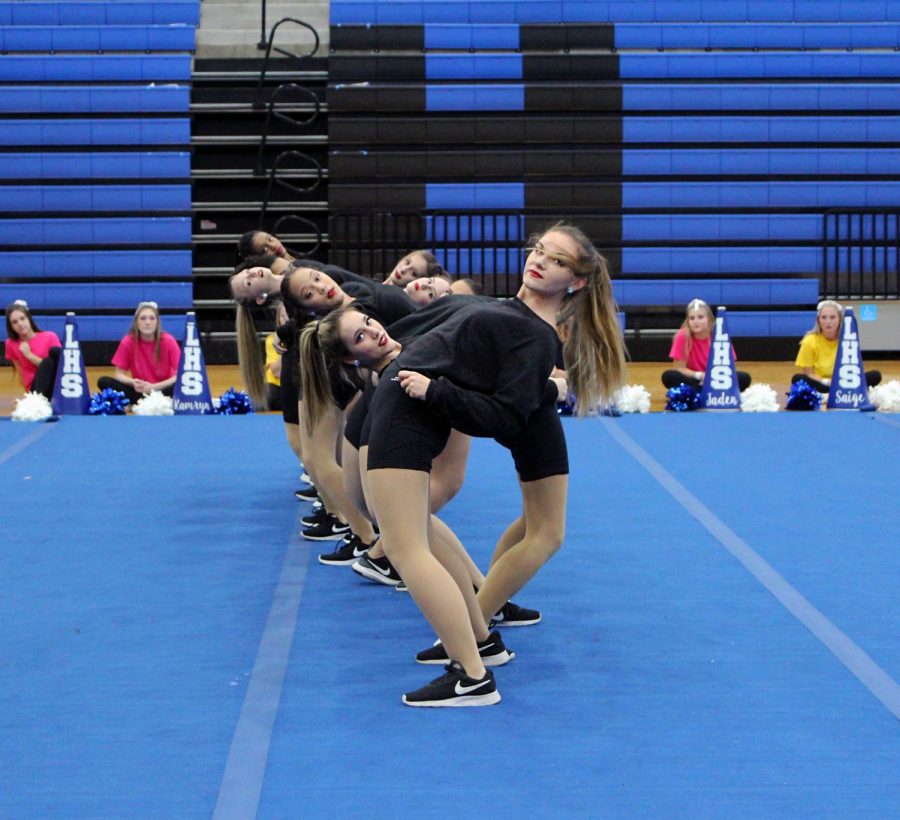 Lydia Breuer, Photo Editor
The Flames won first place and Grand Champion in their competition in Temple  Feb. 27, as well as the officers winning third place overall. They have another competition tomorrow in San Antonio.
"We are very excited," dance instructor Shelby Hodnett said. "We were not expecting to do as good as we got, but we are very happy with the results and we are going to continue to work and grow."
With Nationals coming up on March 26 and 27 at Timberville High School in Mansfield, Texas, the Flames want to do well tomorrow.
"I think it is going to go really really good," senior and captain of the Flames Kaitlyn McCann said. "I think they are really excited. They got one win under their belt, and I think that they will do pretty good. I was very happy with the results from last week, with how we did and how we won everything. I do think that there is a lot of room for improvement, and that we need to keep working, but I am very proud of them."
McCann, along with the other seniors in the team, are in their final year in the Flames.
"I am very sad that it is my last year on the Flames, because of the fact that it is a family and it is my second family, and we have come a long way," McCann said. "I am going to miss them a lot, but I am excited to go out with a bang this year."
Junior and officer Kelsey Grimmett is proud of her team and how the competition went, and hopes it will go well tomorrow.
"I actually feel really great," Grimmet said. "I feel like all of our hard work paid off, and I am really proud of my team for it. I am hoping to win Grand Champion again. I believe we have the mindset for it."