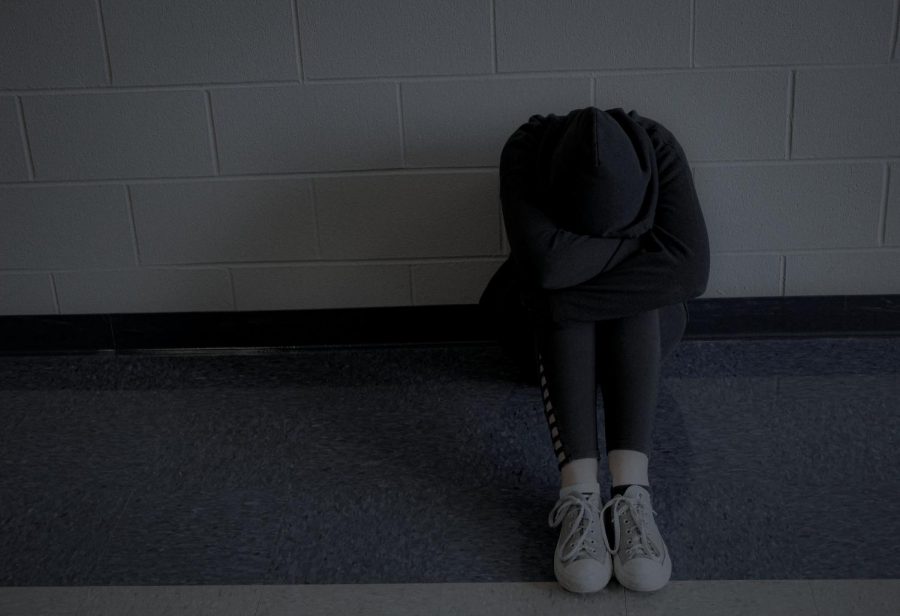 Bryce Elders and Lydia Breuer
From the beginning of the school year, students have been constantly reminded to keep their grades in check, keep their masks on, sanitize consistently, keep a good distance from their friends and stay safe. On top of the stress of a pandemic, students have had to learn to adapt to a school environment, and then briefly at the high school, another quarantine environment again.
"There's so much stuff to do and so many things to worry about at the same time," junior Errian Young said. "You either don't have the motivation to deal with something or you can only manage the bare minimum."
Some students' struggles can be attributed to the separation from school for more than the allotted time of a three month summer break. The extra time spent in quarantine has possibly led to an insufficiency in student focus and motivation.
"When we first had to quarantine, I had a lot of motivation and did all my school work on time, but as it became summer and we were still quarantined, my motivation declined a lot and even now it affects my motivation," junior Kali Robertson said. 
Through the year's progression, it seemed that students were getting back into the swing of things, but due to the the week-long campus closure after Thanksgiving break, there are still airs of uncertainty and anxiety among young adults.
"It's a learning curve, but I believe we'll all make it through in the end," junior DJ Rounds said.
When the campus re-opened Nov. 7, students  returning  in-person said they felt the difference from previous years because other students continued virtual learning. This means teachers have lessons with both in-person and virtual students in mind.
"The school should find another way to keep virtual attendance, Rounds said. "It only makes it more stressful for the rest of us having to do busy work now instead of being able to focus on our papers that could help more."
The high school campus closed Nov. 30 because the total active COVID-19 cases surpassed the 21 case limit. During the closure, all students went back to virtual work and felt the familiar effects of a few months ago. 
"I feel like I'm not retaining as much information as I would if I were in school," junior Brenden Burkes said. "I can't focus as well at home, which makes me take longer on assignments than usual."
Students learning at home are encouraged to take breaks. However, they are also encouraged to work as hard as they can to keep their grades up.
"Though it's tedious, I think it's time for us to hunker down and get to work," junior Clayton Engdahl said.