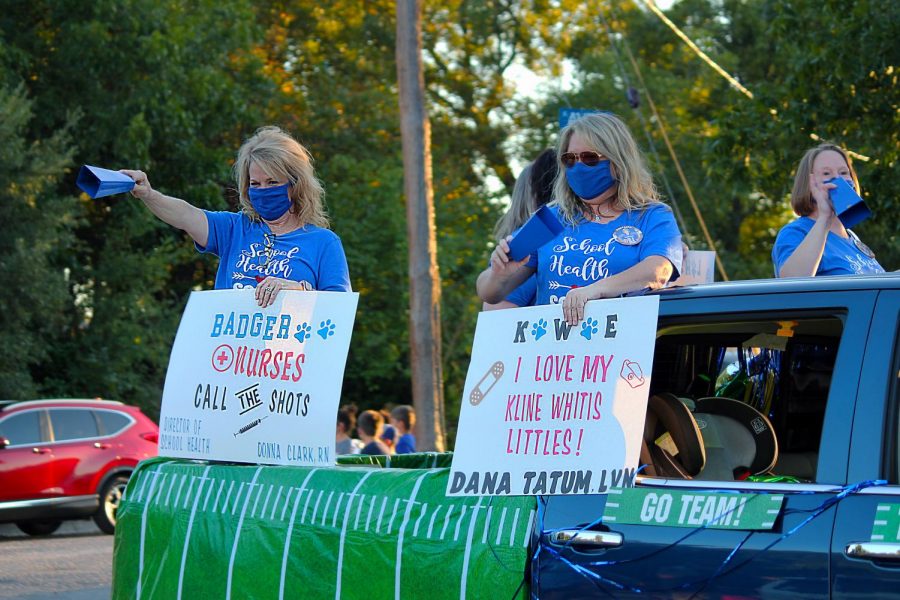 Chris Ybarra, Editor-In-Chief
Superintendent Chane Rascoe announced Oct. 16 that the school district will be part of a COVID-19 Rapid Testing Pilot Program for Texas school systems. The program, which currently encompasses eight Texas school systems, will now provide free COVID-19 antigen tests to students, teachers and staff who are symptomatic of the virus. 
"As more students return to campus for in-person instruction, the State of Texas is working alongside school officials to provide resources to mitigate the spread of COVID-19 among students and staff," Governor Abbott said in a press release. "Thank you to the U.S. Department of Health and Human Services for providing these advanced antigen tests to the State of Texas. This rapid testing pilot program will be an effective strategy to protect the health and safety of students and staff while helping to further ensure that Texas students have access to a quality education throughout the pandemic and beyond."
Per an email by Rascoe, The BinaxNOW COVID-19 Rapid Ag test will provide results in 15 minutes, rather than the 3-5 days that the polymerase chain reaction (PCR) takes.  The rapid tests will also be administered by AdventHealth FMC, who will be provided with personal protective equipment by the U.S. Department of Health and Human Services.
Students or staff who need a rapid test can call AdventHealth FMC at (512)-556-3621 to schedule a test. Those who schedule a test must tell the clinic that they are affiliated with LISD (student of LISD, staff member, teacher, etc.).
"The test is free, and you will not pay a copay; AdventHealth will bill insurance for office visit and any additional testing," Rascoe said in an email. "If a student has been tested for COVID with the rapid test or any other test, you MUST notify the school nurse. If an employee or student is quarantined, you MUST provide a note from a healthcare provider with return to work/school date."