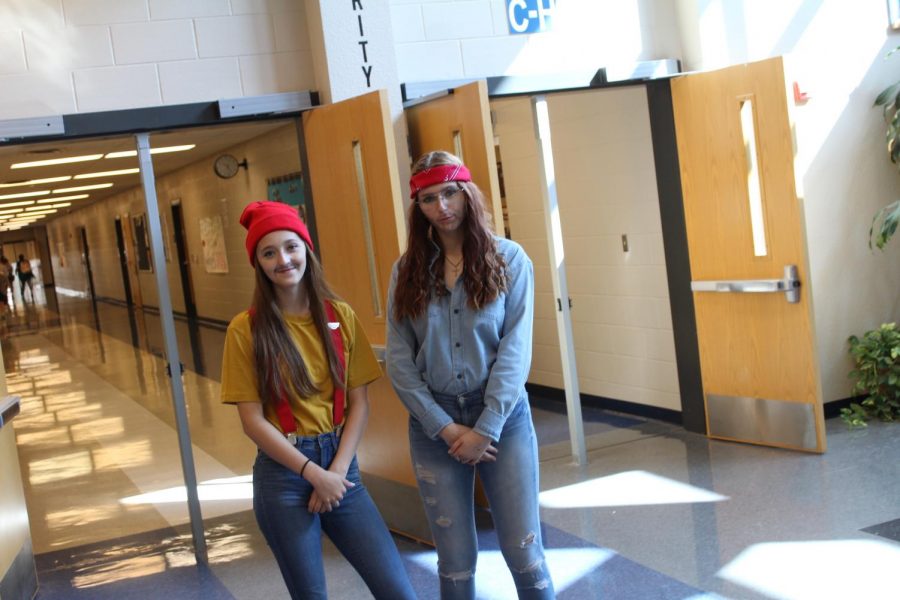 Cameron Wilson, Reporter
The 2019 homecoming week's theme was The Lion King safari. Monday through Friday was an exotic week of students and teachers dressing up from Pride Rock and parading through the halls.
On "Mufasa Monday," girls and guys dressed as the kings and queens of the hallways. Then, Tuesday was filled with safari tourists..
"I dressed as a tacky tourist because I thought it would be fun," sophomore Taran Garnett said. "I really wanted to wear my fanny pack and my bucket hat".
On "Wild Wednesday" students dressed in their best animal print outfits, from cheetahs, tigers and monkeys to all exotic animals. 
"I dress up because it's fun," senior Alexis Iliff said. "I'll dress up all week."
 Thursday, besties dressed the same just like Timon and Pumba.
"We wanted to dress as the dynamic duo of our favorite movie stars, Cheech and Chong," senior Brayden Martin said alongside Kailey Brockett. 
 Friday was the Pride Rock of the school day so everyone wore Badger blue to show support. 
"I love Badger blue,"  physics teacher Paige Smith said. "I always try to wear it on Friday."